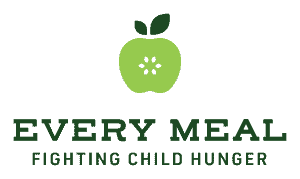 If you're interested in volunteering, sign up to serve here.
Every Meal is a non-profit organization based in Roseville, MN that has been in existence since 2010. Every Meal works to fight hunger in our community by filling the food gaps during weekends, summers, and extended school breaks when children living with food insecurity aren't able to receive free and reduced-cost meal programs in school. Since its inception, the organization has grown to provide weekend and other food gap programs serving over 10,000 children across 400 locations in the Twin Cities area, and it's still growing.
The Every Meal program provides a mobile delivery solution for food insecure children right where they are – at school. The program provides 4-5 pounds of substantive, nutritious food directly to the children at the end of each school week. Sponsor organizations partner directly with a specific school and donate towards the cost of the program at that school. Typically, the Sponsor also provides volunteers in the school each week to distribute the food to the kids.
The main role of Every Meal in this food program is to manage the operations and logistics, to ensure it runs smoothly and is well supported. The organization sources the food and runs the inventory management and food packing events. Every Meal also stores and delivers the packed food to the schools. They also provide hands-on guidance and expertise to each of the Sponsor/school partnerships.
At the beginning of the 2021/2022 school year, Woodcrest Church committed to be an Every Meal Sponsor in partnership with Red Pine Elementary School in Eagan. We provide the financial support necessary to supply food for food insecure children at the school, and we provide volunteers each week to distribute that food to the children. We expect to support 22 – 25 students at Red Pine during the 2022/2023 school year. We go into the school on Fridays around 8 am (before students begin arriving), and we distribute food packages to the teachers' desk (or other designated location) within each classroom.
Please contact Barry or Cathy Taylor for further information on volunteering. Sign up here for volunteer slots.